Saturday, April 10th, 2010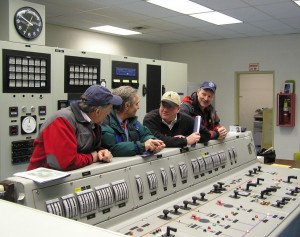 The Senate has passed the Alaska Sustainable Energy Act.  The bill, Senate Bill 220, is a major step in developing a statewide energy plan, and will help advance energy solutions for Southeast Alaska.  High energy costs are one of the toughest economic challenges facing our state, and this bill represents extensive work by the Senate to enact comprehensive energy reform.
To tackle these issues the Senate undertook an extensive public process.  I've been closely involved in my role as Co-Chair of Senate Finance Committee, Vice-Chair of the Renewable Energy Task Force, and as a member of the Senate Resources and Energy Committees.   I participated in field hearings across the state with the Energy and Resources Committees to collect Alaskans' ideas on energy.
The goal has been to lower energy costs and provide more sustainable sources of energy to Alaskans.  SB 220 is a compilation of several renewable energy and conservation programs.  A good example is the Energy Efficiency Revolving Loan Fund.  The fund will help finance energy efficiency improvements for schools and municipal buildings.  This will save communities money and put contractors to work throughout our state.
The energy bill also expands the Southeast Alaska Energy Fund.  Despite substantial renewable energy resources, most Southeast communities are not connected to hydro power and still burn oil to generate heat and electricity.  Existing hydroelectric facilities in Southeast are at or near capacity which severely limits regional growth.   Hydro projects provide low-cost power over the long-term but are extremely expensive. The state has a critical role to play in capitalizing these projects on the front end while we contemplate investing huge amounts of money for natural gas and energy infrastructure in the Rail-belt region.  The bill broadens the authority of the fund, and provides a funding mechanism for constructing power projects in Southeast and for completing the regional electrical grid.
I'm pleased with the Senate's work on this bill and look forward to advancing these issues in the future.