On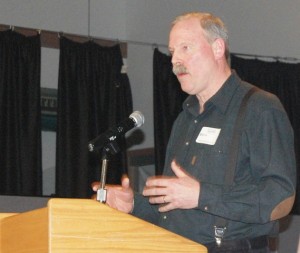 Friday I traveled to Ketchikan to attend Southeast Alaska Power Agency's (SEAPA) "Throw-the-Breaker Party" in celebration of the completion of the Swan-Tyee electrical intertie.  Representative Johansen, Representative Wilson and I were happy to host U.S. Senator Lisa Murkowski as well as a number of our fellow legislators who traveled from Juneau to attend this wonderful event. Attending the event were: Senator Kevin Meyer, Representative Bill Stoltze, Representative Charisse Millet, Representative Bill Thomas, Representative John Harris, Representative Bryce Edgmon, and Representative Jay Ramras.  The Swan-Tyee Intertie has been a regional work-in-progress for over 30 years and completing it has been one of my top legislative priorities.
The Swan-Tyee Intertie is a 57 mile long transmission line which connects the Swan Lake hydro project in Ketchikan with the Lake Tyee hydro project near Petersburg.  The Intertie's completion integrates, for the first time, the electrical generation and transmission systems of Ketchikan, Wrangell and Petersburg.  The connection allows the electrical utilities in each community, to work collaboratively to displace diesel generation, load balance and more efficiently distribute power between generation projects.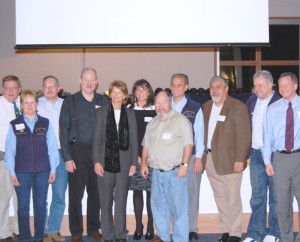 Completion of Swan-Tyee is a significant milestone for Southeast Alaska and the first major component of a regional effort to advance interconnected hydro power throughout Southeast.
I'd like to thank Randy Johnson and Doug Ward of Alaska Ship & Drydock for providing visiting legislators with an inside look at the impressive capabilities of the Ketchikan shipyard.  As the state considers making significant financial investments into the construction of the new Alaska Class Ferry, it's important for us to showcase the world class vessel construction being done right here in Southeast Alaska.