Friday, June 10th, 2011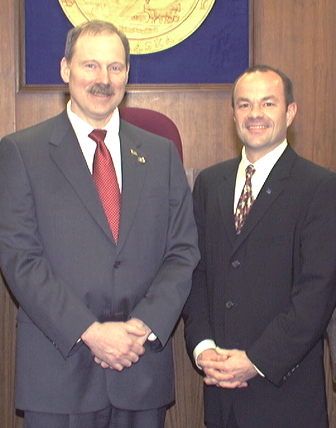 This week my office said goodbye to my long-time Chief of Staff Miles Baker, who is leaving to join Senator Lisa Murkowski's staff in Washington D.C.  Miles was the first person I hired after coming to the Senate.  I wanted an experienced, knowledgeable professional to head my staff, and Miles was a perfect fit.
During eight years in our office he was instrumental in numerous policy areas that greatly benefited Southeast Alaska.  Whether it was managing appropriation bills for the Senate Finance Committee, reforming Alaska's public retirement systems, or establishing the municipal harbor grant program — Miles has been an invaluable member of the Senate's leadership staff.
I'm grateful to Miles for his service and know our congressional delegation will be well served by his addition to their staff.