Wednesday, April 28th, 2010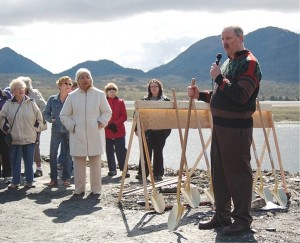 I enjoyed visiting Ketchikan today to talk with local leaders and speak at the Chamber of Commerce.  I was glad to update folks about the progress we made on Southeast issues during session.  While in town I also attended the ground breaking for the Pioneer Heights Senior Housing project.  This will be an asset for Ketchikan's seniors, and I'd like to thank Ed Zastrow for his leadership on this project.
Here's some information on the accomplishments of the Bi-Partisan Working Group during this session.