This week I had the pleasure of addressing the graduating class of the Alaska Public Safety Academy in Sitka.  I was honored to congratulate recruits on their accomplishments and thank them for stepping forward to serve Alaska.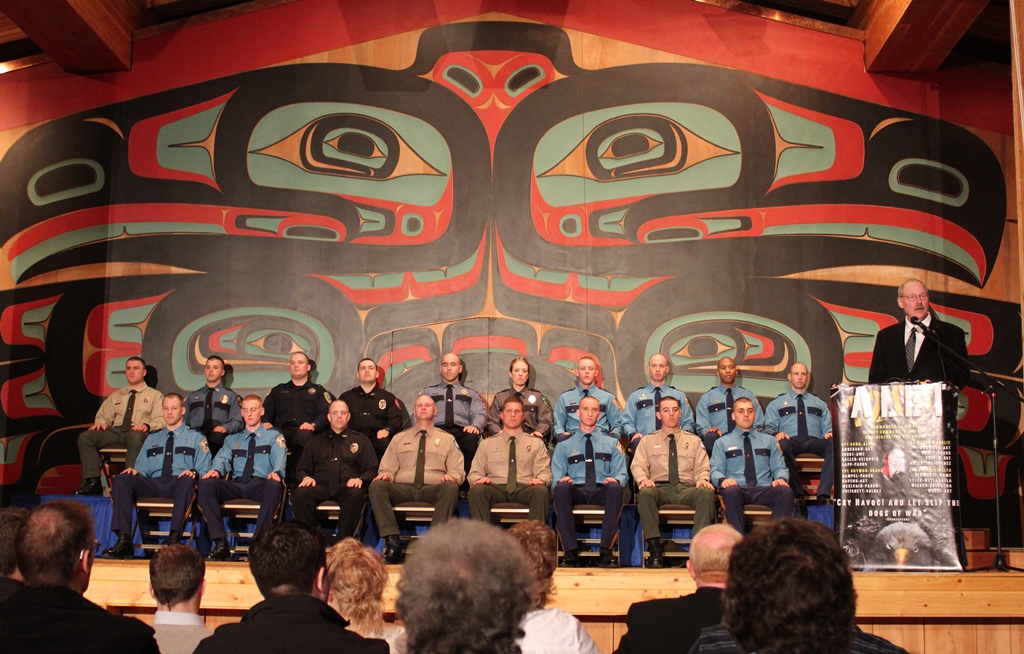 Public safety is a major issue in Alaska.  Our state faces serious social and substance abuse issues.  Fortunately Alaska also has some of America's finest first-responders. It is the job of government to enforce the law, promote safe communities, and protect life and property.  The recruits I met at the graduation ceremony are dedicated public safety professionals and they will be an asset to our state.  I was especially glad to congratulate a recruit from the district I represent, Branden Forst from Sitka, who will serve in the Alaska Wildlife Troopers. (Photo below)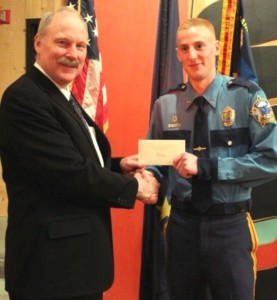 Founded in 1974, the Public Safety Academy trains Alaskans from around the state to be State Troopers and law enforcement officers.  The academy is vital to public safety in our state and an important institution for the Sitka community.  I've worked with colleagues and the Governor's administration to ensure the academy has the resources to properly train and equip law enforcement.  In the past three years we've secured $8 million in funding to improve and expand academy facilities.  This includes construction of an on-site dining facility and land for a public safety driving range adjacent to the academy.  This constitutes the largest investment in the academy in a generation.
Keeping Alaskans safe is a top priority.  I'm proud of this recent batch of graduates for their hard work and am confident their training has prepared them to face the responsibilities of law enforcement.  My thanks to Commissioner Masters; Lieutenant James Helgoe, Academy Commander; and the rest of the Academy's top-notch staff for their service to our state.