Author: Bert Stedman
Senators got to work this week to begin building the FY22 budget.
The first couple weeks of session are always devoted to major overview hearings from departments for all members (and those from the public that follow our proceedings) to understand the state's current fiscal standing: revenues, expenses, liabilities, debt level, status of savings accounts, and state credit rating.
This week we held hearings on:
1. Oil Production Forecast – As tax revenue from oil makes up a large part of our revenue, it is very important for the Legislature to understand the current status and challenges of the oil and gas industry.
View their full presentation here.
2. Revenue Forecast – The updated Fall 2020 revenue forecast provides the executive and legislative branches a historical and short-term projection of state revenues. We will use this to help us build the FY22 budget. This forecast uses assumptions about the economy to predict outcomes, however the pandemic causes uncertainty.
Some assumptions from their report:
Investments: Stable growth in investment markets, 6.75% Permanent Fund returns.
Federal: Some CARES Act funds shown in FY 2021, no additional stimulus in FY 2022+.
Petroleum: Alaska North Slope oil price of $45.32 per barrel for FY 2021 and $48.00 per barrel for FY 2022.
Non-Petroleum: Most economic activity may return to baseline levels by FY 2022. They are predicting a tourism full recovery by summer 2023.
View their full presentation here.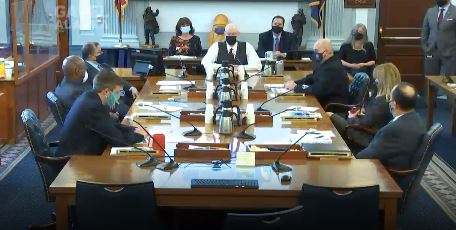 3. Governor's proposed budget – Office of Management and Budget introduced the Governor's FY22 budget. We use this as a starting point to review and modify. The Legislature appropriates the funds, but we must work with the governor because he signs off on the final bill and has line-item veto powers.
View their full presentation here.
The subcommittees will be announced soon and they will begin their work as soon as next week.
Comments are closed.