Author: Bert Stedman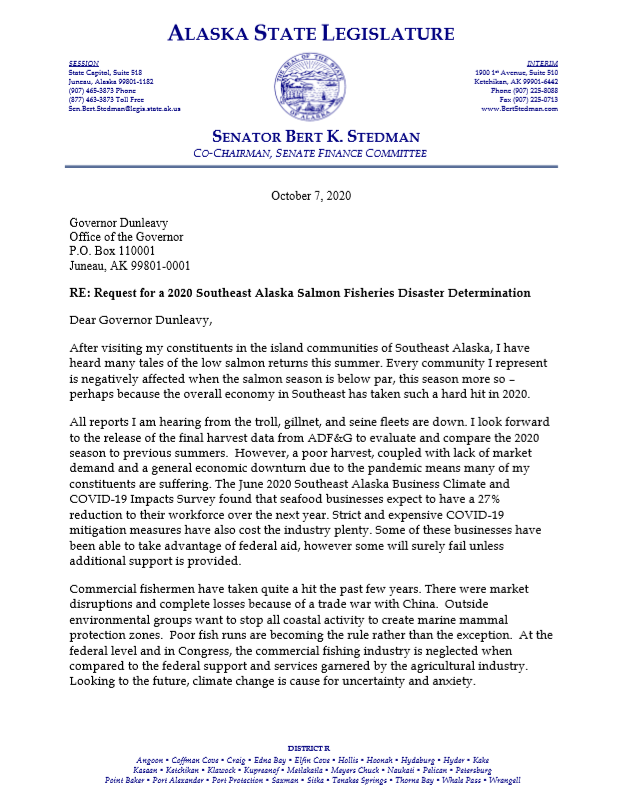 This entry was posted on Wednesday, October 7th, 2020 at 3:14 pm and is filed under News & Comment. You can follow any responses to this entry through the RSS 2.0 feed. Responses are currently closed, but you can trackback from your own site.
Comments are closed.
State Capitol, Room 518
Juneau, AK 99801-1182
907-465-3873
877-463-3873 - Toll Free
Email Senator Stedman

Recent Posts

Pages

Archives