We heard from the Office of Management and Budget about the governor's proposed supplemental budget for Fiscal Year 2021. The proposed supplemental as it stands is the largest ever proposed because it includes a second Dividend payment. Gov. Mike Dunleavy's supplemental budget proposal totals nearly $1.4 billion — about $1.2 billion of which would go toward additional Permanent Fund Dividend payments. These are large supplemental numbers, but there are a lot of anomalies. We're going to silo them into the proper fiscal year, & then try to factor out what are the anomalies & other issues so we can put a finer point on the structural deficit.
Read more in a Juneau Empire article here. View the meeting here.
The Department of Administration gave an overview about how the CARES Act money from the federal government was spent throughout different phases.
Here's a breakdown of the State of Alaska Response: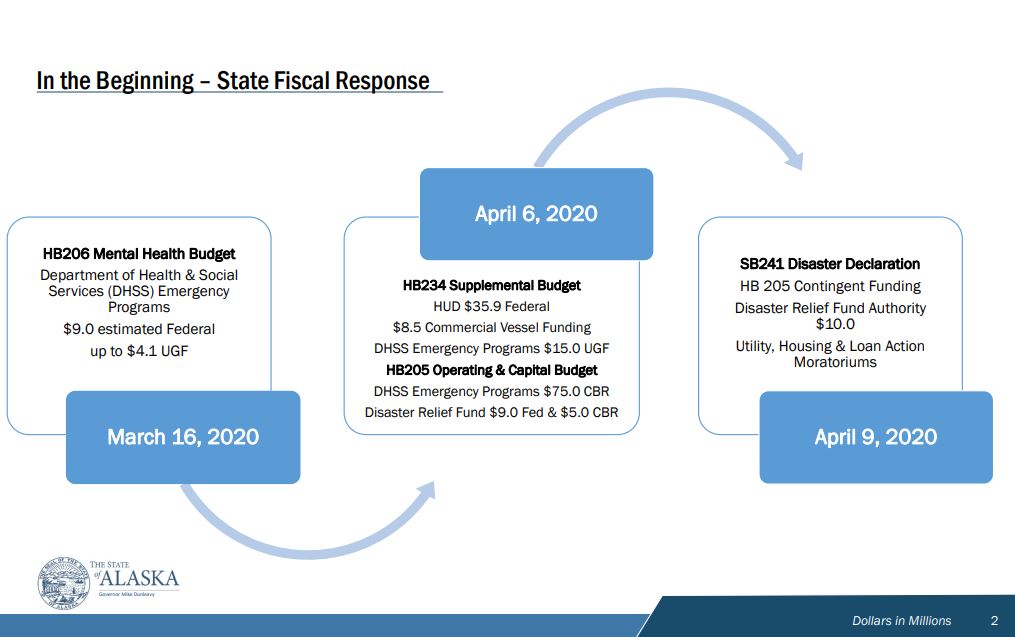 And the federal response: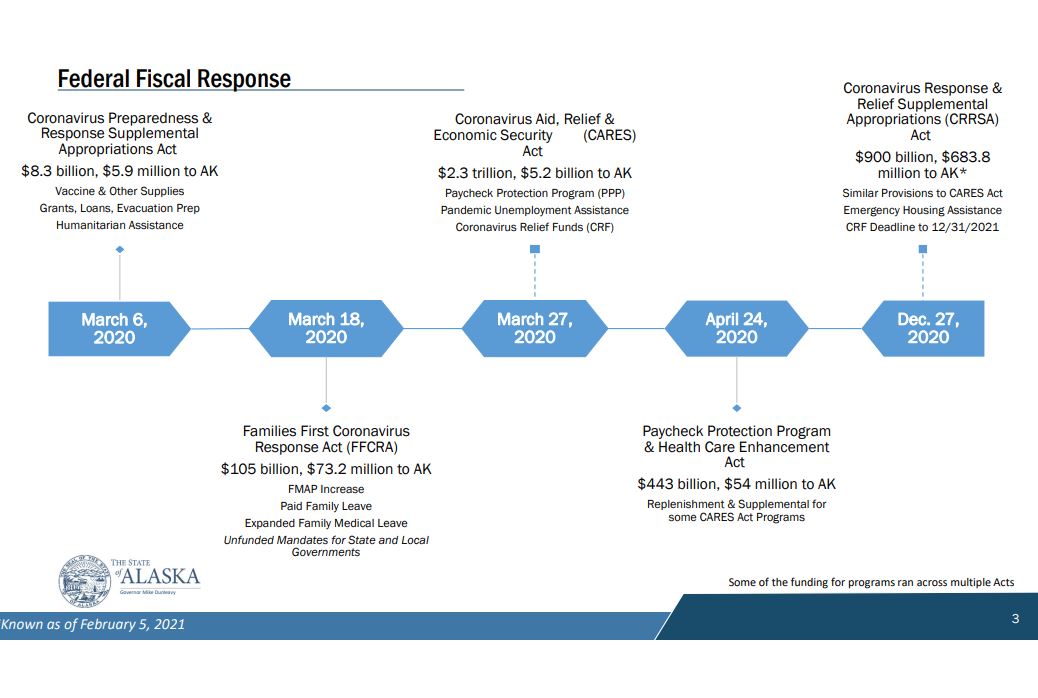 Overall funding to Alaska: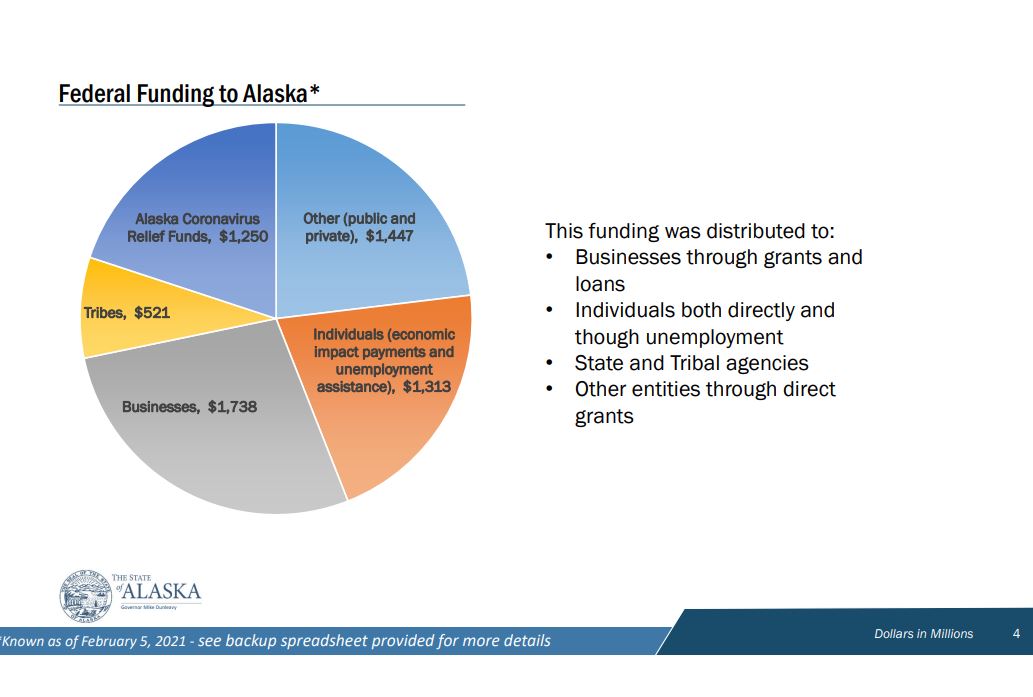 This week we were visited by University President Pat Pitney for a University subcommittee of the whole meeting. We also went over statutory formula funding for education and how that might look different now that many students have moved to virtual classes out of safety precautions during the pandemic. School bond debt reimbursement was a big topic of Thursday, because the governor's budget only contains 50% of the statutory formula.
At the end of the week, we had a presentation from the Department of Revenue about our oil and gas tax structure and revenue estimates for this year. Alaska's severance tax is one of the most complex in the world and portions of it lead to an unstable tax structure.