Author: Bert Stedman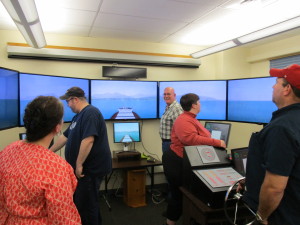 The University of Alaska Board of Regents approved accepting $6.6 million of Title III federal grant funding.  Funds will be used to renovate, improve, and expand maritime training facilities and programs at the University of Alaska Southeast Ketchikan Campus (UAS Ketchikan Campus).  I support growing our maritime training programs and my staff and I followed and provided assistance throughout the approval process.
The economy in Southeast Alaska is closely tied to the maritime industry.  We have to be ready and able to train Alaskans for existing maritime careers and the jobs of the future.  When offshore oil and gas is developed by Shell, many more jobs will be brought to Alaska and the need for training and education will increase quickly.  This grant helps put us in a good position to meet some of those training needs.
I also want to thank the leadership of UAS Ketchikan Campus, particularly Priscilla Schulte, and the grant writer, Wendy Miles, who recognized this opportunity and worked hard to secure the funds.  The entire community provided support from the Ketchikan Gateway Borough to Vigor Shipyard, Amak Towing, Southeast Alaska Pilots, as well as the United States Coast Guard.
Comments are closed.